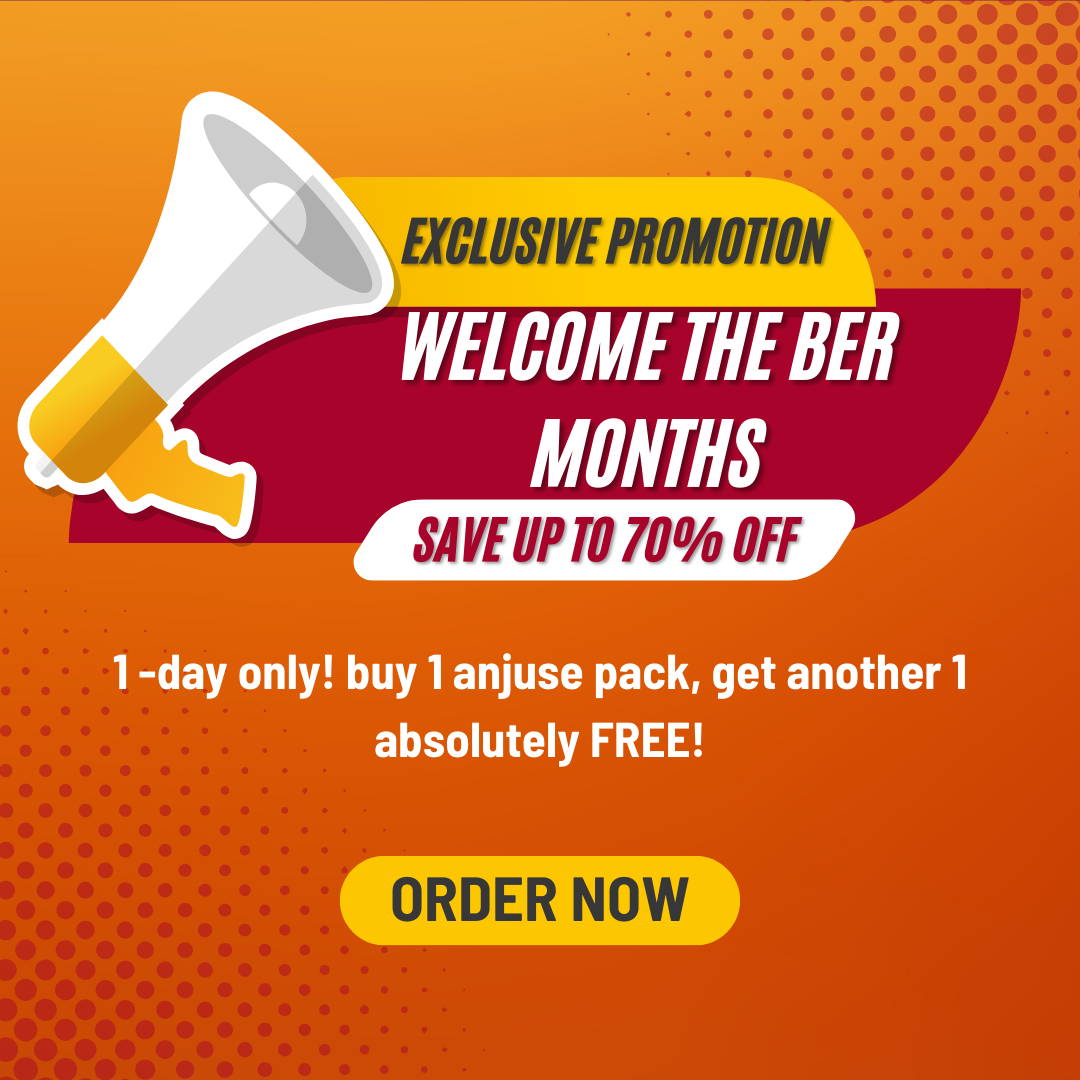 We're doing something that we've never done before. This is our way to welcome the ber months and show our thanks to you, our valued client. Order any of our anjuse Super Cell Rejuvenator product packs, and get another, exact same product pack ABSOLUTELY FREE!
This promo is exclusive, and only shared with a hand-picked few of our clients. Terms and conditions apply:
1. There is NO-LIMIT to the number of product packs you can avail. Since this is only for one day, go nuts!
2. All orders will be processed and handed over to our partner couriers within 24 hours. Please keep your lines open so you wont miss delivery.
3. For this promo - no reservations, holds, lay-aways and the like shall apply
4. Cash-on-delivery, Credit/Debit Cards, Bank transfers, and gcash payments are available. For COD, please click on the COD link and for all other options, add to cart, then click on pay via cc, debit card, gcash, bank transfer.
5. FREE SHIPPING is also applied to all orders
6. This is strictly a 1-day promotion. No extension.
We're sorry you missed it! This promo has ended.
You may still get your favorite anjuse Super Cell Rejuvenator by clicking on the link below:
Don't miss our future promos, stories, health tips and updates by joining our community!