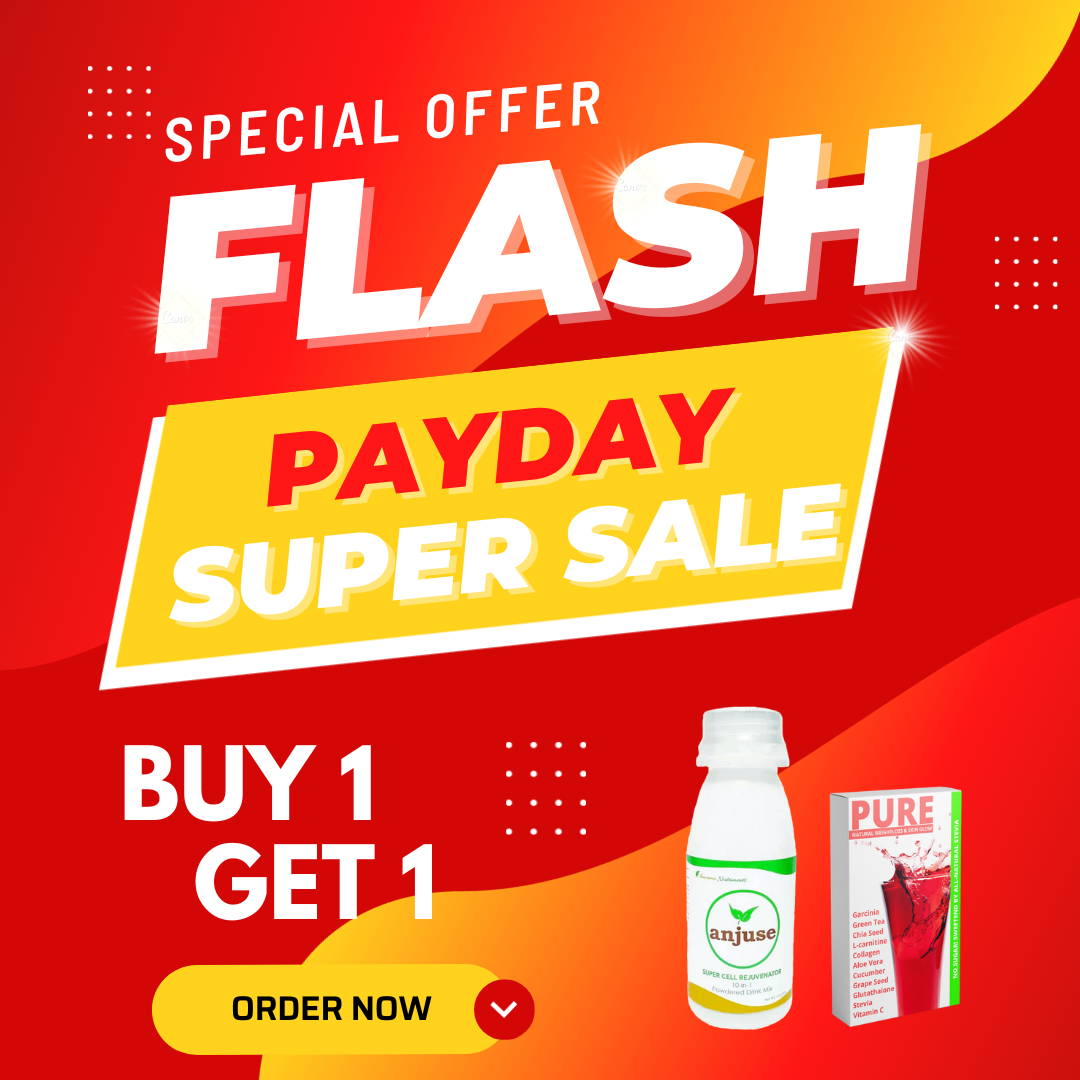 Welcoming October with a BANG! We're practically giving this away!
Order any of our anjuse Super Cell Rejuvenator product packs, and get the same number of Pure boxes to match your order!

This promo is exclusive, and only shared with a hand-picked few of our clients. Terms and conditions apply:
1. There is NO-LIMIT to the number of product packs you can avail. ONE DAY ONLY!
2. All orders will be processed and delivered as follows: METRO MANILA - Deliveries start November 1 - 3. Provincial - Shipped within 24-48 hours, delivered within 3-7 days (depending on location)
3. For this promo - no reservations, holds, lay-aways and the like shall apply
4. Cash-on-delivery, Credit/Debit Cards, Bank transfers, and gcash payments are available. For COD, please click on the COD link and for all other options, add to cart, then click on pay via cc, debit card, gcash, bank transfer.
5. FREE SHIPPING is also applied to all orders
6. This is strictly a 1-day promotion. No extension.